Eyelash Growth Serum | Pack of 3 | 6 months supply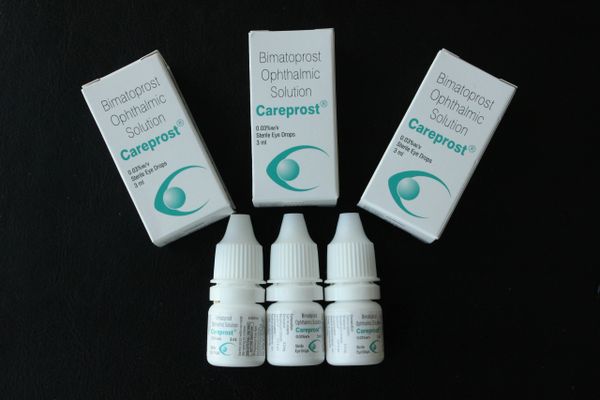 Eyelash Growth Serum | Pack of 3 | 6 months supply
BEAWARE OF CHINESE WEBSITES: ORDERCAREPROST.COM AND CAREPROST.CA- PRODUCT IS COUTERFEIT&DANGEROUS

Eyelash Growth Serum used for growing eyelashes and eyebrows. The active ingredient, ,does this by increasing the density, thickness, and length of the eyelashes. Bimatoprost Ophthalmic also increases amount of fluid in the eye and is actually officially used to treat glaucoma.
Its magical eyelash growth serum effect was later discovered and active ingredient was implemented by Latisse.
You can now have the original Authentic Careprost right here in North America at the fraction of the cost of Latisse!
Using the tip of the bottle apply 1 drop along the upper eyelid. Repeat this procedure with the other eye. Do not apply the serum to the bottom eyelid. Apply Careprost once a day.  Results can normally be seen after two months of use, although it usually takes three to four months to achieve the desired effects. Once the desired length or density is achieved, apply Careprost once a week to maintain this length. If you completely stop using the serum your eyelashes will revert to their previous state.