CareLash - Eyelash Growth Serum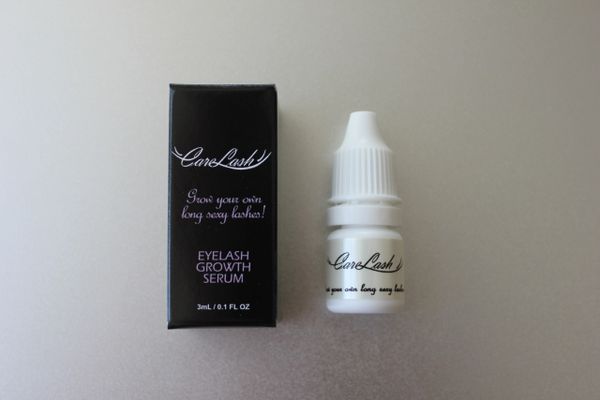 CareLash - Eyelash Growth Serum




Introducing CareLash Eyelash Growth Serum! Grow your own long sexy lashes with Carelash!

1 bottle (3ml) provides 2 months of supply. Expiry Date -AUG 2022
What is CareLash?
Carelash is a magical eyelash growth serum that will help you grow thicker, longer, sexier, darker lashes and brows  that are all yours! Use less make up, feel sexy and confident with your new long seductive lashes AND filled brows!
Give your lashes and eyebrows the OOMPH  they need ! Show off your enhanced natural beauty  and soon enough others will be asking you about your secret!
How does it work? The active  ingredient, does its magic by increasing the thickness, density and length of the eyelashes and brows. This is the same active ingredient used by the well known $200 per bottle brand. Luckily, now you may purchase  Carelash right here in US & Canada at the fraction of the cost of the other brand!
Usage:
Put one drop of serum on a liquid eye-liner cartridge OR apply directly with the tip of the bottle by squeezing lightly. If you feel that you require an applicator brush, please send us a message with your order and we will include a brush at no cost!!!
For use on lashes: draw a line along the upper eyelid and remove the excess liquid. Do not apply the serum to the bottom eyelid. For use on eyebrows :apply directly along the brow line that you wish to fill.
Apply Carelash consecutively once a day to achieve amazing results.  Results can normally be seen after two months of use, although it usually takes three to four months to achieve the desired effects. Once the desired length and density is achieved, apply Carelash a week to maintain this length. If you  stop using the serum completely – with time your eyelashes will revert to their previous state.
How long does 1 bottle last?
One bottle is 2 month supply if used on eyelashes  only.1 month supply if used on eyelashes and eyebrows.
How long does it take to see results?
Some of our beautiful customers start seeing results in an early as 3 weeks, however most people see amazing results after 8 weeks of consistent application.
Are there any side effects?
If you have been using Latisse/Careprost  previously – you will not experience any side effects from Carelash. If you are using Carelash  for the fist time, please keep in mind that your skin is not used to the product and may need time to adjust. Product is to be used along the lash line only, just like a liquid eyeliner. Redness, itchiness and irritation of the eyelids  is possible for the first 1-2 weeks as your skin is getting used to new product.In rare cases ,allergy to Carelash is possible.Please discontinue using the product  if you feel like you are having an allergic reaction(severe discomfort,redness and itchiness lasting over 2 weeks).